Stockfree Organic Growing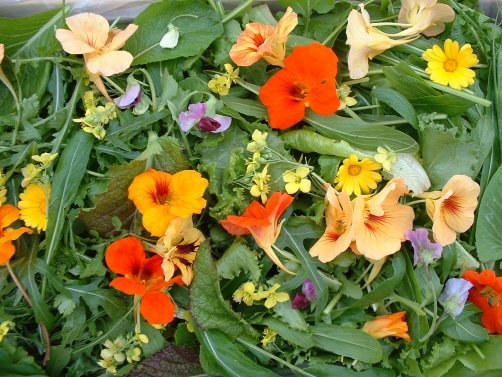 At Growing With Grace (GWG) we are striving towards climate friendly, sustainable agriculture. Our organic growing methods do not use chemical fertilisers, or chemical weed and pest controls, which reduces the use of fossil fuels used in the production and distribution of these products. There are no animal inputs used for fertilising the soil, which also reduces the need for fossil fuels in the transportation of imported fertility. This ensures that our vegetables, salad and fruit is grown with as little impact on the environment as possible, and for the support of animal welfare within food production.
To farm sustainably it is essential to utilise what is available. At Growing With Grace we do not have livestock. Our soil fertility has been built up by using our own compost produced from green waste, collected from the local community by Craven District Council and delivered to us rather than it going to landfill. This compost is not only locally sourced and made – it is also Peat Free and Soil Association approved for organic use. Over the last 12 years the soil on the site has undergone a dramatic change from being ill used and neglected to the rich, living, fertile land it is now, and this has all been achieved without animal inputs.
Within the propagation area we collect the juice from comfrey and nettle leaves, grown on site, which is then used as a liquid feed for the seedlings. Comfrey leaves are also used as a mulch under tomatoes, cucumbers and fruit trees for the slow release of nutrients.
Green manures are part of the fertility building, which are added to our crop rotation to ensure that the soil is enriched and that crops do not consistently drain the soil of the particular nutrients they use. At GWG however we do not need to rely on green manures because we have such an abundance of compost, which is laid through the green houses every year. We do encourage green manures particularly Phacealia to become established on the verges because not only is it beautiful but is so good for the bio-diversity.
Clapham Community Co-Operative produces Bio-Diesel on site from local waste fat. This also helps to reduce our carbon emissions by putting it into our delivery vehicle and the machinery used for compost production.
The site at GWG is under glass, which gives us the opportunity to provide an unusual micro-climate for the North of England. Our protected growing conditions are thriving with wildlife. We have two ponds which are home to a wonderful variety of creatures. In the summer of 2010 we welcomed a bee hive on site in the hope of providing some bees with a safe home, much needed in the present climate. In turn we celebrated the early pollination of our apricot, peach and nectarine trees in the Forest Garden! This job was done by hand in previous years. We do not harvest the honey from the bees believing that they need it more than we do over the winter months!
GWG is an example of Stockfree organic, sustainable agriculture and we welcome visitors to experience our thriving greenhouses and learn about our growing methods.