Growing With Grace a Community cooperative farm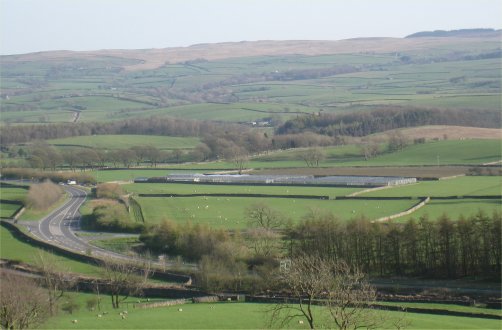 We are a community cooperative farm that is dedicated to supplying sustainably grown produce to local people and businesses. Growing in nearly 2 acres of glasshouses, we pride ourselves on producing the best quality organic vegetables, salad, and fruits in the region.
Growing with Grace is a cooperative and social enterprise growing and selling organic produce for social, environmental and financial profit, with financial surpluses primarily reinvested back into the business, or to shareholder dividends when viable. We are committed to helping sustain local communities, supporting people and safeguarding the environment through sustainable agriculture.
 We grow all our crops in compost made on site from local green waste
Our delivery vans are fuelled with bio-diesel manufactured on site from vegetable oil
We source our produce in the following order of priority:
own crop / local producers within 40 miles / Yorkshire and Lancashire / UK / Europe / rest of the world
We source 'fair trade' products whenever possible
We do not supply any food that is air-freighted
We have obtained from Growing with Grace a range of salad and vegetables for some 8 years now. Their produce meets all our needs…
In particular the bags of fresh salad leaves with flowers are wonderful
–The Traddock, Austwick. 2AA Rosette restaurant; winner of the Best Organic Restaurant Award 2006.
Principal Business Activities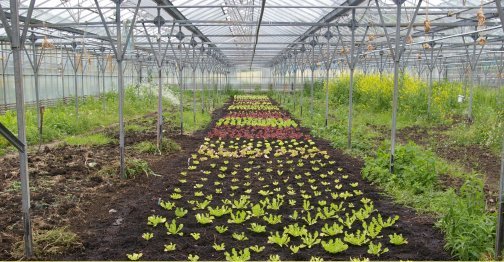 Growing
Own grown Organic Veg
In 5 large greenhouses we grow a wide range of traditional and unusual crops for our veg boxes, farm shop, and our retail and wholesale outlets.
Our glasshouses are a spectacular mix of abundant vegetable crops and flourishing nature as we cultivate flowers and wildlife as an essential part of our organic system.
Home Delivery
Try Our Organic Box Scheme.
Our pre-packed boxes provide you with a range of seasonal vegetables and fruit chosen by us.
Alternatively you can select your order yourself from our extensive range of organic produce and groceries and have it delivered.
Farm Shop
Vist Our Organic Shop
Call in for freshly picked organically grown vegetables, organic fruit, bread, milk, eggs and cheese, and a full range of packaged organic foods.
Our award-winning Farm Shop is open Tuesday to Saturday from 9:00am to 5pm, Sunday 10:00 – 4pm in the summer and is closed on Monday. Read More