Fresh Own Grown Produce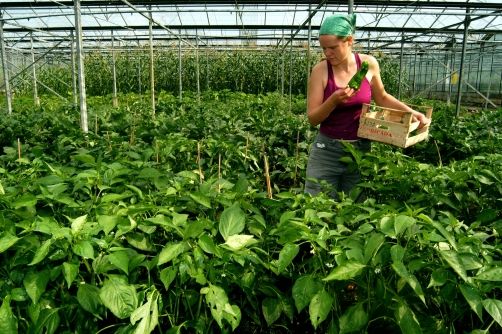 Our growing space is currently entirely in 5 spectacular greenhouses. We grow a wide range of traditional and unusual crops for our veg boxes, our shop, our retail and wholesale outlets (restaurants, hotels etc.).
In season, our glasshouses are a spectacular mix of abundant vegetable crops and flourishing nature as we cultivate flowers and wildlife as an essential part of our organic system.
We are trying to push the boundaries of what we can grow in North Yorkshire and are experimenting with fruits like peaches, and grapes, as well as growing salads through the winter!
Soil Fertility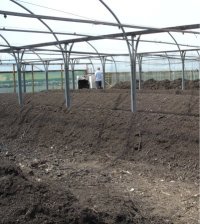 We are committed to deep organic growing, and try as much as possible to have a closed loop system with minimal inputs. We are exploring using permaculture ideas in market gardening, and have a unique forest garden under glass!
We get all our fertility from green manures and from our own composting system, and use no peat based products. We are also stock free, using no inputs from animals.