Interested in Volunteering ?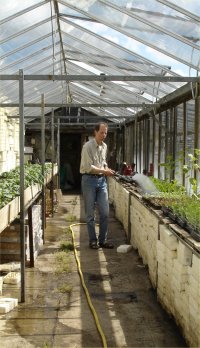 As a community co-operative, we value voluntary input from the community highly. We welcome volunteers into all aspects of our community business. We are always looking for an extra pair of hands in the glasshouses, as a grower's work is never done!
If you are interested in volunteering in other aspects of the business, (e.g. the office, shop, or packing shed) then we can find roles for you as well. Please give us a call or email to discuss what you are interested in. We welcome people who work well independently, as we do not have the time to offer constant one-to-one support for volunteers.
Working in the glasshouses and getting experience of producing veg on a large scale is a very rewarding thing in itself, and you will find the atmosphere friendly and welcoming. We will however, give you some compensation for your time in the form of some vegetables!
Keep Updated
If you would like to try volunteering at GWG, or just to receive more information, please fill in the volunteering form and submit it to us.
If you are interested in volunteering